Cressida CeQuest™ for WebSphere MQ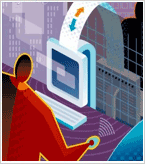 The newest solution,
CeQuest™ for WebSphere® MQ
, utilizes the standard WMQ API Exit facility to collect message related information in a JDBC compliant database, allow users to analyze the collected data and provide message tracking, reporting, accounting and auditing for both persistent and non-persistent messages.
CeQuest can also concurrently capture message data to screen where messages may be analyzed by authorized users.
Please click here for
Screenshots
Cressida Solutions

WHITEPAPER: Do You Know Where Your MQ Messages Are?
Would you like to know how to quickly access and read the MQ message logs? Do you know what path a message took or what queue manager it is currently on? Will you be able to prevent future delays? Read more
MQ Message Assurance
Track & Audit WMQ Messages
Point-in-time Report & Recovery
Multi-platform, Multi-Queue Manager
Directly Read, Filter & Report on MQ Recovery Logs
Message Traffic Charge-back & Accounting
Case Studies
AEGON Asset Management UK, Tracks and Recovers Missing WebSphere® MQ Messages With Cressida ReQuest™
ReQuest not only has found what they were looking for, it was able to help them better understand how WMQ Logs actually work. It also gave them control over practically every fault situation by analyzing the available WMQ recovery logs. Read more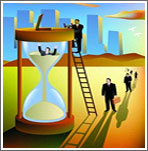 Cressida's ReQuest™ Speeds EDF Energy's New CRM Application System Rollout
Cressida's ReQuest™ for WebSphere MQ provided EDF Energy with a reliable, scalable, flexible solution to their requirement for a reliable Replay facility to test and migrate their important new application to the production environment. Read more