Cressida ReQuest™ for WebSphere MQ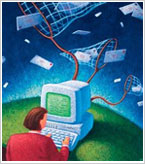 ReQuest™ for WebSphere MQ offers a set of unique functionality to enable extensive MQ Reporting, Recovery and Replay functions for WebSphere MQ Logs across multiple queue managers on multiple platforms.

Cressida's ReQuest™ supports a multi queue manager, multi platform WebSphere MQ environment running either linear or circular logging and can be driven from a GUI or Command Line Interface. The recovery log can be accessed while the queue manager is running and all functions can be applied on defined 'applications' which are sets of local queues, across queue managers if neccessary. There is no application or queue manager overhead.


ReQuest Solutions

WHITEPAPER: Do You Know Where Your MQ Messages Are?
Would you like to know how to quickly access and read the MQ message logs? Do you know what path a message took or what queue manager it is currently on? Will you be able to prevent future delays? Read more
MQ Message Assurance
Track & Audit WMQ Messages
Point-in-time Report & Recovery
Multi-platform, Multi-Queue Manager
Directly Read, Filter & Report on MQ Recovery Logs
Message Traffic Charge-back & Accounting
Case Studies
AEGON Asset Management UK, Tracks and Recovers Missing WebSphere® MQ Messages With Cressida ReQuest™
ReQuest not only has found what they were looking for, it was able to help them better understand how WMQ Logs actually work. It also gave them control over practically every fault situation by analyzing the available WMQ recovery logs. Read more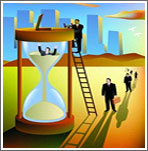 Cressida's ReQuest™ Speeds EDF Energy's New CRM Application System Rollout
Cressida's ReQuest™ for WebSphere MQ provided EDF Energy with a reliable, scalable, flexible solution to their requirement for a reliable Replay facility to test and migrate their important new application to the production environment. Read more