Cressida ReQuest™ for WebSphere MQ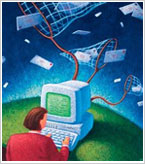 System Requirements:

Supported MQs:
- 7.0.1, 7.1.x, 7.5, 8.0


Supported Platforms:
Windows:
- Windows XP Pro
- Windows 7, 8, 8.1
- Windows 2008 R2, 2012, 2012 R2
- All editions supported by IBM MQ (Pro, Ultimate, 32/64-bit).
Unix:
- AIX 6.1 and 7.1
- Sun Solaris 10, 11 (SPARC)
- for HPUX platform support, please
contact us
Linux (Intel):
MQ supported Enterprise versions of SuSE (SLES) and Red Hat (RHEL) on Intel 32 or 64 bit editions

z/OS:
1.12 or higher, 2.1

Pre-Requisites:



Database for configuration - we support IBM DB2, Oracle, Microsoft SQL Server & MySQL.
A browser to display reports - browsers supported are Chrome, Firefox, Internet Explorer.

A windows or X-windows system is needed to maintain configuration information.

Bi-directional TCP/IP connectivity between the client and agent systems.

MQ Support Pack MS03 (only required if the "Recreate Queue Manager" feature will be used).
Please contact our technical support teams for specific additional requirements and questions regarding support for various versions of MQ, OS, Java and databases.

Resources
Product
System Requirements